Sailing !
Sailing is a great adventure sport that has been in existence in the city of Chennai (formerly known as Madras) for many decades but only for those who have access to premier clubs. In the year 2002 a small group of sailing aficionados formed the Tamil Nadu Sailing Association with the sole aim of making this sport accessible to all and to create champions in this sport so that they may represent our state of Tamil Nadu and India in the international arena to bring glory to our state and our country.
As an adventure sport, sailing is fast growing in India. It is in the very nature of all humans to seek recreation and to satisfy our need for excitement and thrill. For total physical and mental gratification it is a sport that is like no other. To ride the waves is a heady feeling that all sailors remember with a special longing. An exercise where the forces of nature - the wind and waves, challenge human skill and endurance for mastery over a boat, this environment-friendly adventure sport is the very metaphor for the complexities of life.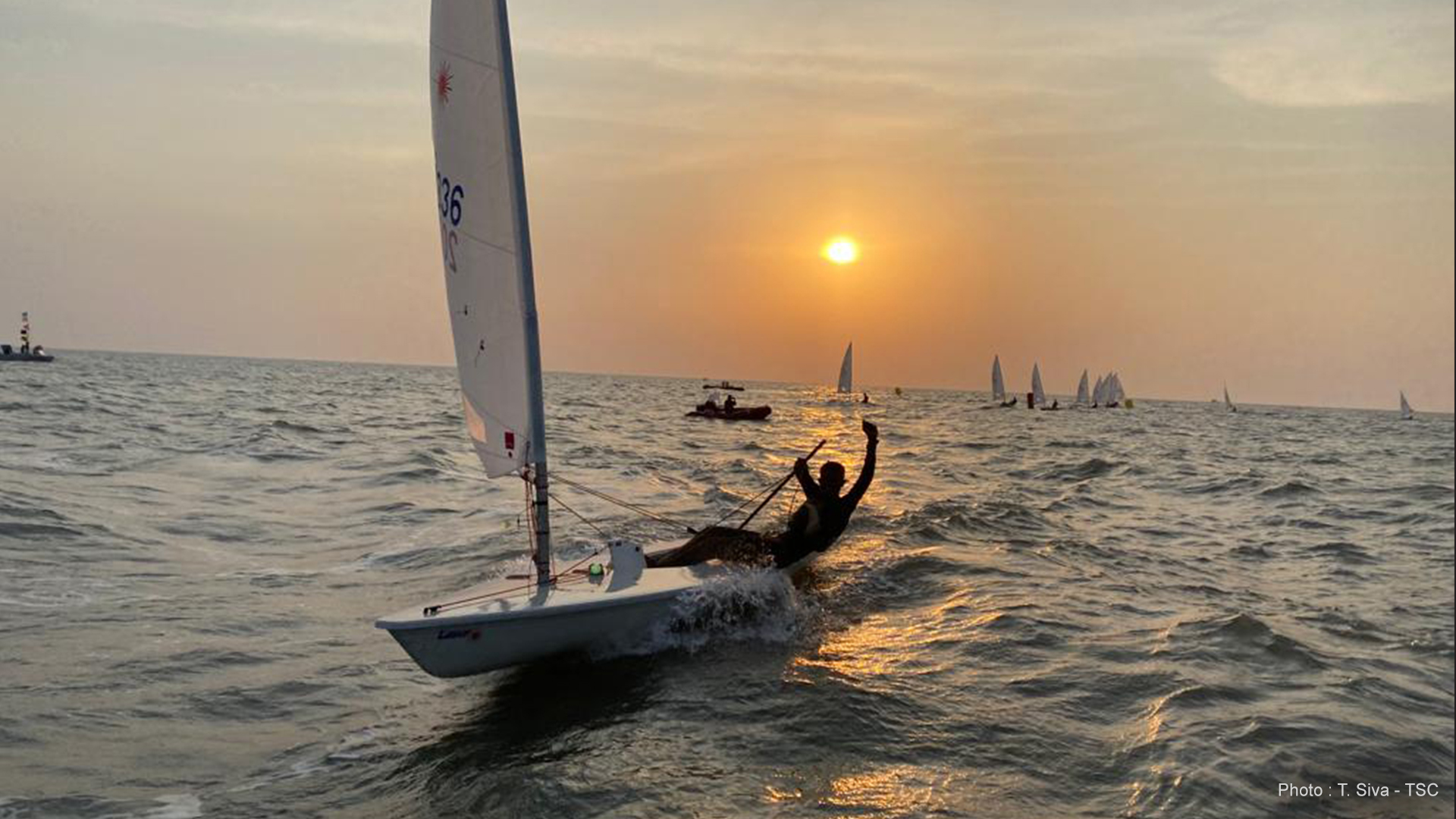 About Us
Tamil Nadu Sailing Association is a not-for-profit, non-political and non-sectarian association based in Chennai, India and its aim is to foster, encourage and train people in the sport of Sailing and allied Water Sports. The objective also includes building fraternal relations with other Yacht Clubs and Sailing Association in India and abroad.
The Objectives of this Association
To foster, encourage and train people in the sport of Yachting and Allied Water Sports in and around the State of Tamil Nadu.
To foster fraternal relations with other Yacht Associations or Sailing Clubs & Associations in India and abroad.
To make available the facilities and train people in the sport of sailing irrespective of age, caste, creed, religion and gender and to broad-base the sport by keeping it inexpensive and making it available to children and adults of all economic strata of society
To maintain cordial relations with the Port Authorities, Indian Navy, Coast Guard, Coastal Police, NCC and the Tamil Nadu State authorities at all times so as to achieve smooth functioning of our objective.
To arrange and conduct regular Boat Races and organize Annual Sailing Programs and Championships.
To make suitable representations to the Central and State Governments to promote yachting, sailing, wind surfing and allied water sports.
Like to be a part of this great sport?